The need has never been greater for an independent national voice to advocate for the growth and development of the community housing industry in Australia.
Why join CHIA
The Community Housing Industry Association (CHIA) is the national peak body representing all housing providers, big and small. As a member-funded organisation, CHIA is not reliant on government funding, enabling it to be an independent voice shaping social and affordable housing policy and programs.
Led by a CEO with in-depth experience working in the Canberra bureaucracy and backed by a board with a broad range of skills, CHIA is well placed to raise the profile and concerns of the industry at a national level, along with the state and territory peak bodies.
Fostering and maintain a strong membership base is key to CHIA's ability to influence and shape social and affordable housing policy and programs through research, policy development, consultation and advocacy.
Membership benefits
Have your say on national issues that impact on your organization, such as the implementation of a bond aggregator, the Productivity Commission's report in Human Services, the National Rental Affordability Scheme, and the National Disability Insurance Scheme.
Contact your state community housing peak if you are in NSW or Queensland.
Otherwise, download a form below:
We joined. You should too…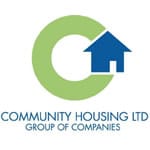 "Our membership of CHIA will allow us to continue accessing excellent housing advocacy, representation, information, networking and professional workforce services."
"…the Kalano Community Association Incorporated believes CHIA will give Indigenous people the opportunity to influence housing policy at a national level for the first time as a united voice."
"I believe the community housing sector requires a strong national body."